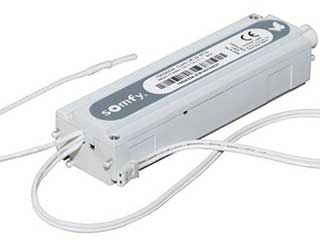 Motorized window coverings are always getting more popular from year to year. New technology makes high-quality motorized shades, blinds and rolling shutters are becoming more cost-efficient and better for property owners. It's easy to install custom motorized shades and blinds at any property, and more and more people are learning how great automatic window coverings are. Amazing solutions like Somfy smart blinds that work with WiFi and remote control are a real game-changer for many people. Our specialist Somfy installers in Palo Alto provide a huge range of designs and styles to choose from.
Automatic Window Blinds And Shades
Roller shades are an easy and effective way to cover windows, but they certainly aren't the only choice available. Elegant designs like Roman shades are an amazing option that makes any room a little bit classier. Motorized shades with sheer materials help to diffuse light evenly throughout a room, making it more beautiful and comfortable. To add privacy to a room, like a living room or bedroom, motorized blackout shades are the answer. There's plenty of choice on offer, and it's easy to find something that'll work well for you when you look at the wide range of Somfy motorized blinds and shades.
Palo Alto Area Somfy Motorized Blinds
Modern technology combines really well with attractive classic designs like Venetian blinds and vertical shades. Somfy systems integrate perfectly with these types of window coverings, so it's easy to install them with motorized systems as well. Choose vertical blinds to cover up large window walls, or use motorized Venetian blinds to add a touch of class to your home or workplace.
High-Quality Outdoor Motorized Shades
The extensive range of Somfy motorized shade systems also helps you in the backyard. When you're outside you need protection from the sun's harmful UV radiation. Somfy motorized pergola screens, patio covers, and deck canopies help you keep the sun off. Motorized awnings are the ideal way to protect your friends and family, and make it easy to get more use out of your backyard without suffering from sunburn.
No-Cost Estimates On All Somfy Blinds and Shades
Somfy offers such a wide range of high-quality motorized shade products, and they all look amazing. Upgrade your property with made-to-measure Somfy motorized blinds and window shades that make it easy to keep a comfortable temperature all day long. We offer the best prices on Somfy shading solutions near the Palo Alto region. Our motorized blinds experts can help you find the best option for your budget and needs. So schedule a free in-person consultation today!